WELCOME NEWHAM, REDBRIDGE, RICHMOND AND KINGSTON!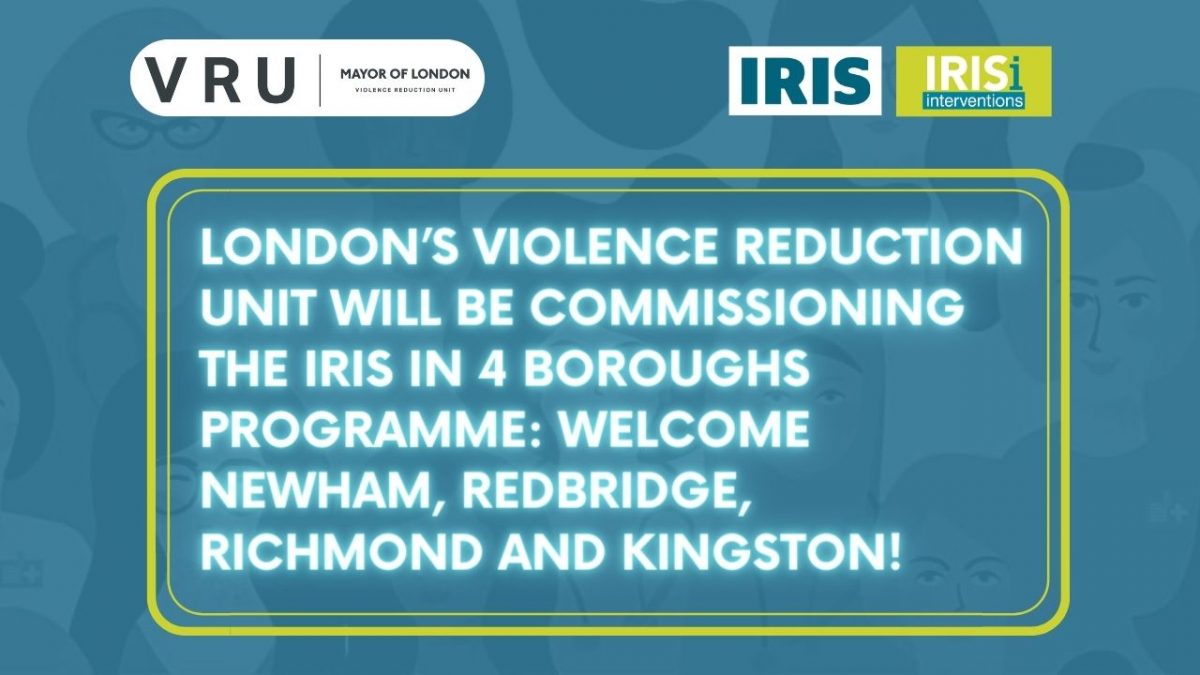 Following the great results from the 7B Programme, London's Violence Reduction Unit (VRU) have commissioned IRISi to manage grant funding and to deliver our flagship programme, IRIS, in 4 boroughs where it has never operated before: Newham, Redbridge, Richmond and Kingstone.
IRISi would like to congratulate the partner agencies who have been successfully recruited to deliver this work. We will be working with:
SUMMARY OF MAIN OUTCOMES IRIS PROGRAMMES ARE LOOKING TO ACHIEVE:
• Training general practice teams in these 4 boroughs: resulting in clinicians better prepared to recognise their patients affected by domestic abuse, asking them about it, risk checking and then referring them into the IRIS service.
• Providing safe support to survivors identified by GPs: each practice receives a named Advocate Educator, a specialist worker who provides support to both the practice and the patients who are recognised and referred. Her work includes in-house training sessions and ongoing support and consultancy to general practice teams, in addition to emotional and practical support to all patients identified.
• Confirming the effectiveness of and need for the IRIS Programme: the IRIS programme works, it improves and saves lives, and it is cost effective. The ambition is for the health sector to invest in IRIS i.e. to endorse the programme and recommission the service to continue after the initial investment from London Violence Reduction Unit.