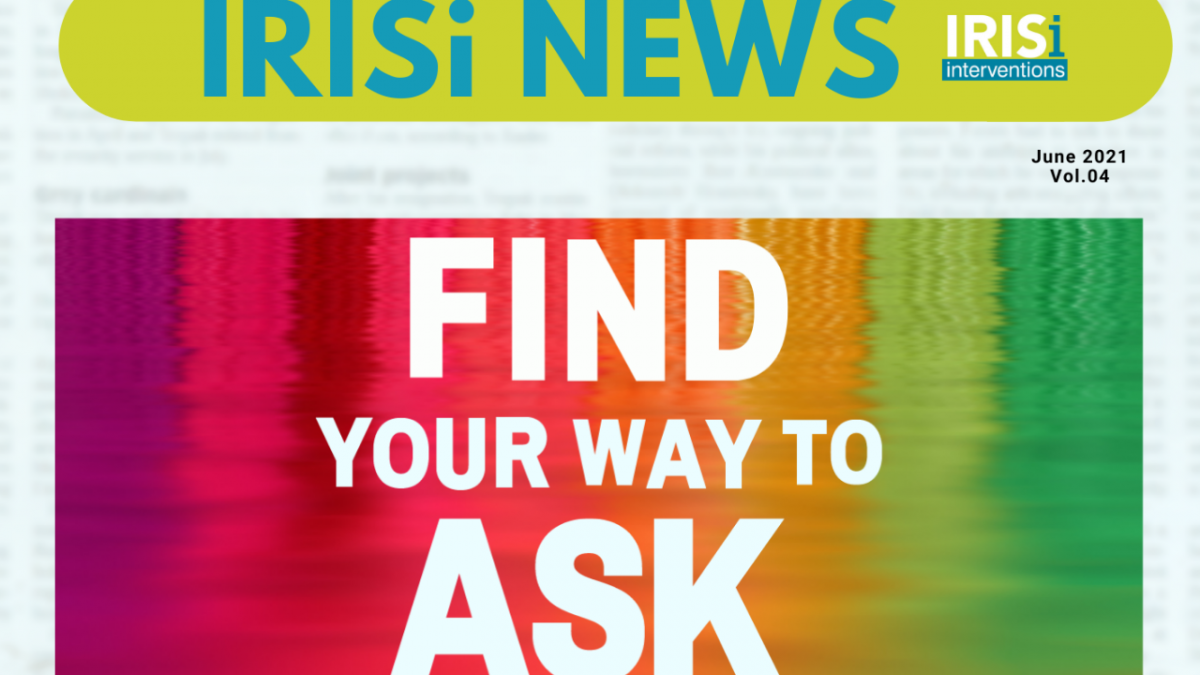 Welcome to the 4th edition of "IRISi News"!
"Find your Way to Ask" was the IRISi campaign for Pride Month. With collaboration of Galop, the LGBT+ antiviolence charity in the UK, we came up with this campaign to help to change a paradigm among healthcare professionals. We wanted to show why it is so important to know how to ask all patients about domestic violence and abuse (DVA) and our focus was on how to ask about gender identity and sexuality.
On page 2, we introduce and welcome our 2 new Board Members, Jacqueline Gantley and Daphne Amevenu. You can also check out the launch of our new section, #IRISchievement, where we will feature the #SiteOfTheMonth. Our very first article features Jersey, the island where all the local practice teams are now fully trained by the IRIS programme!
The Resources Director open vacancy at IRISi, the CEA Tool event launch and the milestone on our Twitter account are the final highlights of this edition.
We hope you like it. Happy reading and please feel free to cascade out.
---