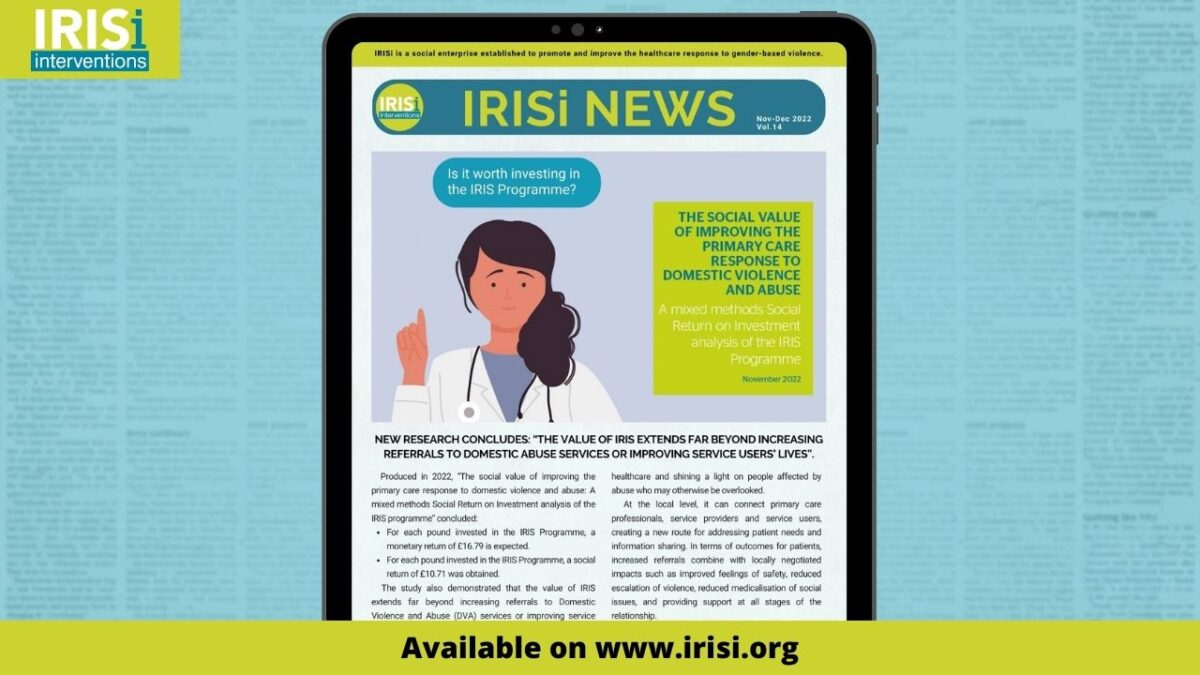 Welcome to the 14th edition of "IRISi News"!
Produced in 2022, "The social value of improving the primary care response to domestic violence and abuse: A mixed methods Social Return on Investment analysis of the IRIS programme" concluded that "the value of IRIS extends far beyond increasing referrals to Domestic Abuse services or improving service users' lives". The same study, which is on the cover of this edition, shows that:
• For each pound invested in the IRIS Programme, a monetary return of £16.79 is expected.
• For each pound invested in the IRIS Programme, a social return of £10.71 was obtained.
And did you know that the Domestic Abuse Statutory Guidance recommends implementing IRIS? On page 2, you can read more about it and also follow the case study about the successful rollout of the IRIS Programme in Wales.
To finish this edition, on the 3rd page, you will see a call to action from AVA to inform new specialist training on Domestic Abuse and harmful alcohol use. There is also a quote from the Public Health Manager and Sexual Health Commissioner in Tameside about the ADViSE Programme.
Don't forget to share it with your network!
With best wishes from all of us at IRISi.