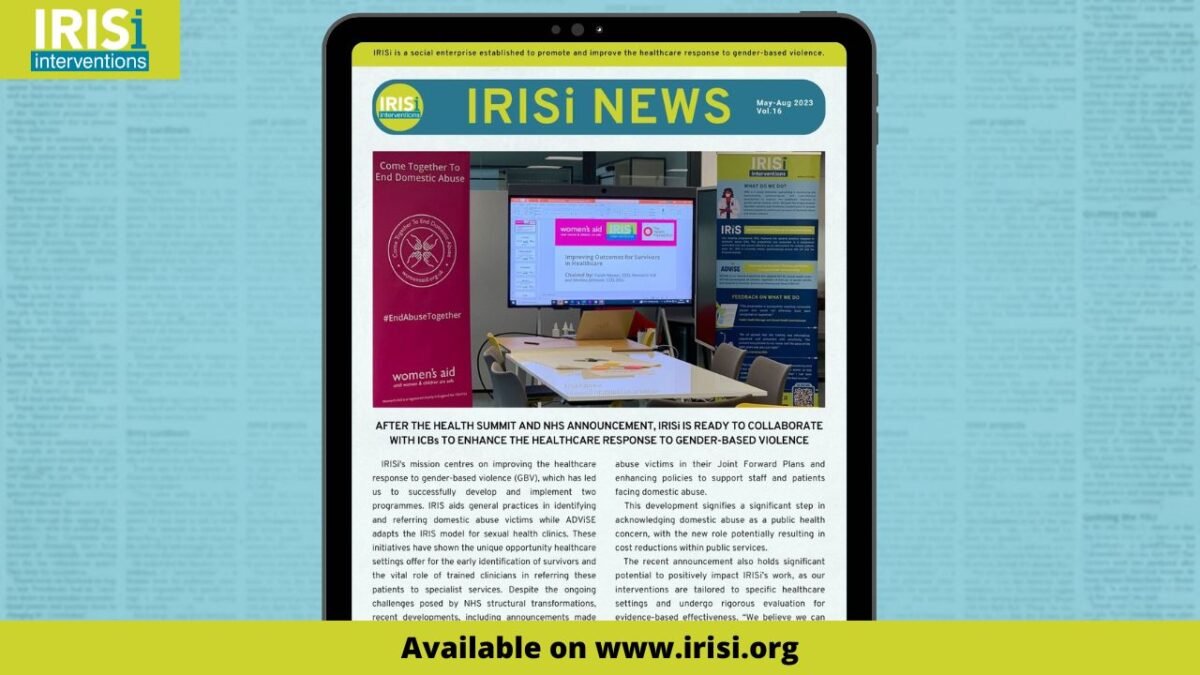 Welcome to the 16th edition of the "IRISi News"!
Now published every four months, the latest edition of the IRISi newsletter provides an overview of events and updates from May to August 2023.
On the front page, you'll discover more about the "Improving Outcomes for Survivors in Healthcare" summit, jointly organised by IRISi and Women's Aid at the Health Foundation in June. The summit included the announcement that Integrated Care Boards (ICBs) have been requested to appoint Executive Leads to address Domestic Abuse and Violence, news that was warmly welcomed by IRISi.
On the second page, you can find information about IRISi's latest partnership with London's Violence Reduction Unit, which secured funding for the implementation of four new IRIS sites and two new ADViSE sites in London.
Lastly, on the last page, we delve into the success and expansion of the ADViSE Programme in Sexual Health Clinics across Greater Manchester.
We hope you enjoy this edition and consider sharing it with your network!
Please click here to read it in full.
With best wishes from all of us at IRISi.
---