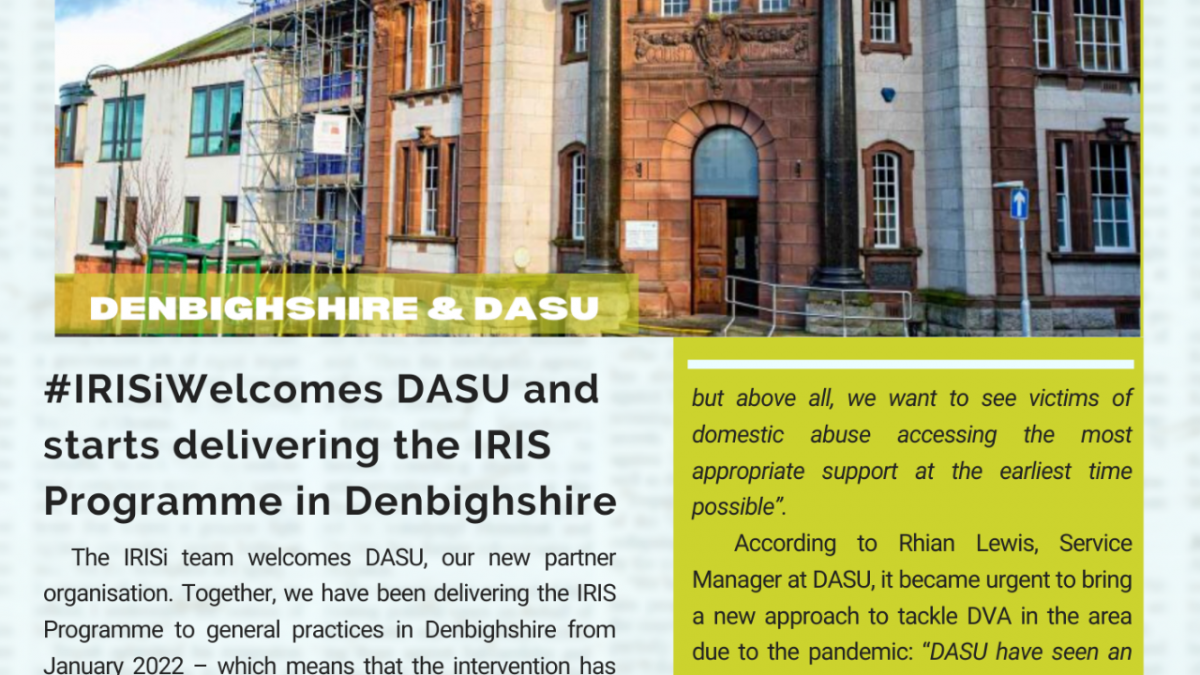 Welcome to the 9th edition of "IRISi News"!
We are thrilled to announce that we recently started delivering the IRIS Programme in Denbighshire, in partnership with DASU.
We would also like to reinforce a very important message: if a victim of Domestic Abuse dies by suicide, consider requesting a Domestic Homicide Review (DHR).
Also on page 2, "The Road to Recovery: Meeting the Mental Health Needs of Domestic Abuse Survivors" reveals there are many barriers and challenges facing survivors when trying to access help for their mental health needs.
We hope you like it. Happy reading and please feel free to share it with your contacts.
With best wishes from all of us at IRISi!