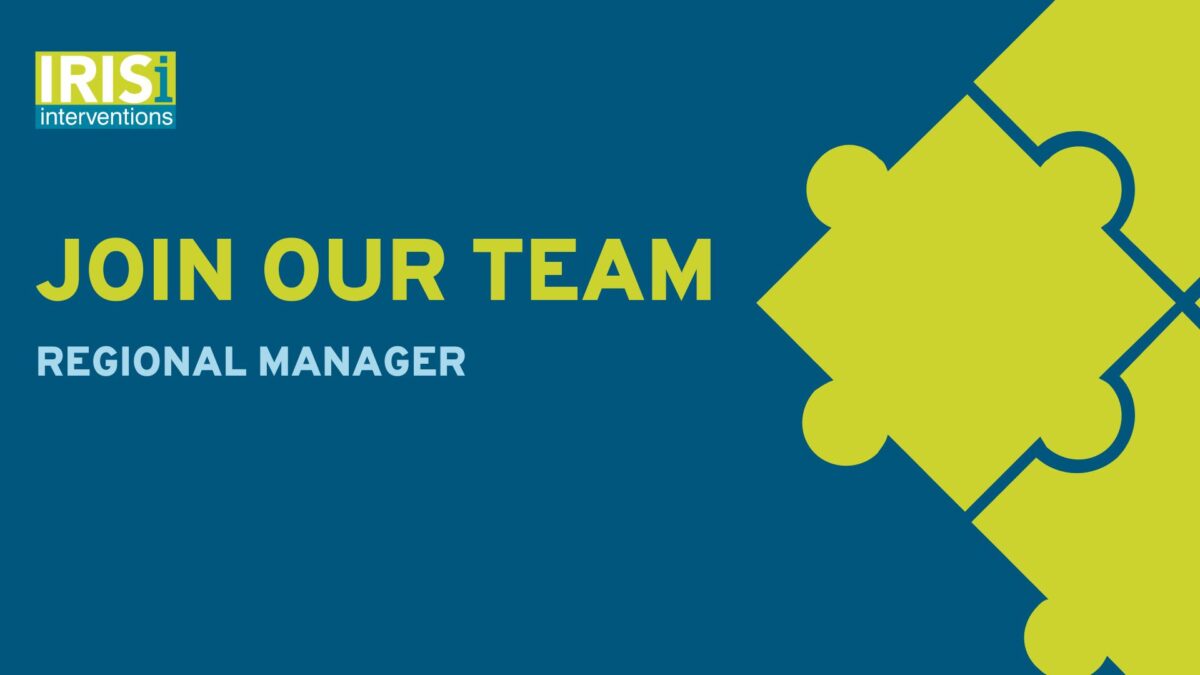 Salary: £35,411.
Hours: Full-time (35 per week)
Location: Home-based with some national travel including to our Head office in Bristol.
Annual Leave: 25 days p.a. plus 8 bank holidays plus closure over Christmas and New Year.
Pension: 3% pension contribution (paid after three months).
Tenure: Fixed term contract until 31st March 2025 – with the possibility of extension depending on securing additional future funds.
Employer: IRISi.
Reporting to: ADViSE Lead and Senior Regional Manager.
About us
IRISi is a social enterprise established to promote and improve the healthcare response to gender-based violence. Our work includes facilitating the widespread adoption of the IRIS model and other evidence-based health and domestic violence and abuse (DVA) programmes, including ADViSE.

IRIS is an evidence-based, general practice-based DVA training, support and referral programme. Core areas of the programme are training and education, clinical enquiry, care pathways and an enhanced referral pathway to specialist domestic violence services for patients with experience of DVA. IRIS is commissioned in sites across England and Wales. ADViSE is our adapted programme for sexual health settings.
IRISi values
We are collaborative and work in partnership.
We are committed to improving practice and to delivering high-quality services.
We are committed to promoting equity, diversity and inclusion, and to cultivating a sense of belongingness.
We are passionate and devoted to our cause.
·We believe that hope, strength and resilience are the foundation of our work.
About the role
This post is for an exceptional individual to promote, support and implement the nationwide IRIS programme and newly launched ADViSE programme in sites across the UK. The Regional Manager will work closely with IRIS and ADViSE teams in various sites to implement, support, guide and oversee the programmes. This is a great opportunity to be part of improving the healthcare response to gender-based violence and to join the ambitious and dedicated team at IRISi. 
About you
You should apply if you can see yourself working to:
Sustain and develop relationships with IRIS and ADViSE sites including with partner VAWG services and health partners.
Support the implementation and growth of IRIS and ADViSE programmes in agreed areas.
Provide ongoing training for local teams to equip them to train healthcare providers and support patients.
Provide ongoing support to local teams and sites.
Collect, analyse and report on data about the programmes' effectiveness.
Present data to secure the sustainability of the programmes in the area worked.
Promote anti-oppressive practice and a commitment to challenge sexism, racism, and other forms of discrimination.
Be an active part of the national team and work of IRISi.
---
We are an inclusive organisation, committed to ensuring our Board and staff team reflect the diversity of the people we serve. We warmly encourage applications from individuals from a wide range of backgrounds and across all the protected characteristics.
>>> Click here to see the Job Description in full
To apply, please send your CV and a cover letter (max 500 words) to Charlotte Chappell: charlotte.chappell@irisi.org
Application deadline: 9 am, Friday 1st September 2023
Interviews via TEAMS: Thursday 14th September 2023